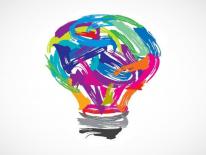 The DC Developmental Disabilities Council (DDC) is soliciting applications for FY2020 Innovation Grants. The purpose of these grants is to support creative ideas in DC that will build inclusive communities where people with and without disabilities thrive together. Project funds must be used to benefit DC residents.
A transcript and recording from the pre-application informational call that was held on November 8, 2019 can be found here.
The Request for Applications (RFA) and attachments can be downloaded at the bottom of this page. Applications will be due by 5pm EST, December 13, 2019.
For additional information regarding this RFA, including to request reasonable accommodations during the application process, please contact Alison Whyte, Executive Director via email at [email protected] or phone 202-727-8005.