Alison Whyte
Executive Director
Alison Whyte is the Executive Director of the DC Developmental Disabilities Council, leading grassroots efforts to engage families and advocates in systems and culture change through policy advocacy and program development. Alison has Co-Facilitated several systems change initiatives in DC, including the Supporting Families Community of Practice, Community of Practice for Cultural and Linguistic Competence, and the Bridging Aging and Disability Networks and Racial Equity Community of Practice. Alison engages with people with intellectual and developmental disabilities and their families to support person-centered practices, self-advocacy and leadership, employment, and other initiatives that help people live and thrive in their community. Alison loves calling DC home, meeting dogs, biking around DC, and planning her next adventure.
Contact Phone: 202-340-8563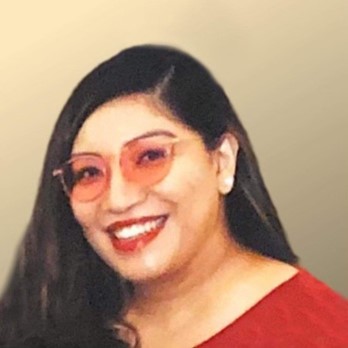 Carla McCaskill
Program Support Specialist
Carla McCaskill joined DC Developmental Disabilities Council (DD Council) in July 2021 as a Program Support Specialist. She is from El Salvador and is a SODA (Sibling of a Deaf Adult). Carla is trilingual in Spanish, English, and American Sign Language. Carla has an extensive background in the finance sector. She previously served as a Program Support Assistant for the Department of Insurance Securities and Banking under the Office of Financial Empowerment and Education Department. She supported various year-round programs, including Financial Navigators and Bank on DC. Mrs. McCaskill will focus on the following goals for DC Developmental Disabilities Council. We are developing and implementing a communication plan for people with disabilities and their families and educating the community about DDC priorities to connect with a diverse community of people with Developmental Disabilities. Support the Latinx communities in civil rights and information about disability services. Share news in Spanish quarterly through social media and the DDC website. Support and develop an awareness campaign that centers the voices of people with disabilities and their families with diverse cultural identities. Provide administrative support with procurement and financing, leading the Planning committee for Developmental Disabilities Awareness Month. Carla earned her bachelor's degree in Business Administration with a concentration in Sustainability at Mary Baldwin University. She is a wife and mother of two, lives in Ward 5, and enjoys spending time with family and knitting hats.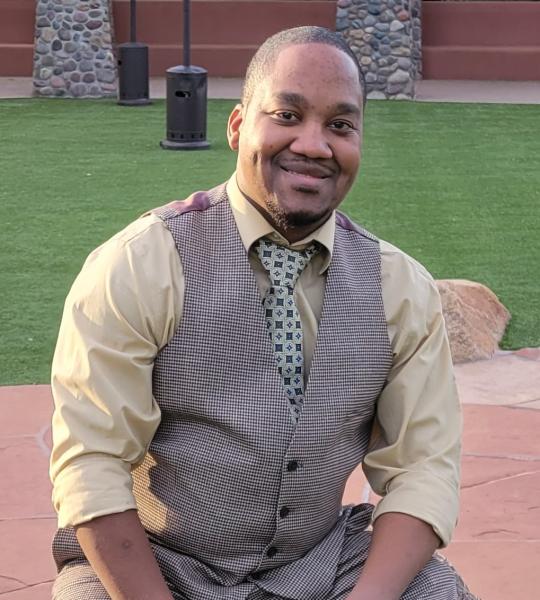 Kevin Wright
Program Support Assistant
Kevin Wright is a native Washingtonian with a Learning Disability and a Speech Impairment. Kevin does not consider them barriers; instead, he considers his quiet nature his only barrier. After high school, Kevin attended Mitchell College for four years, where he studied Communications with assistance from Rehabilitation Services Administration (RSA). He received his bachelor's degree in Communications with a minor in Graphic Design. Kevin's consistent persistence and networking led him to a six-month internship at the Department on Disability Services (DDS) as part of the Aspiring Professionals Internship Program. This Employment First-focused program places qualified individuals with disabilities in paid positions at District government agencies. Due to that internship, Kevin was hired as a contractor for DDS on the DC Learners & Earners initiative. Kevin plays an integral role by presenting at national conferences, conducting training, creating and editing materials, and acting as a mentor to others. He recently became a certified trainer for the People Planning Together training, a program that helps people with developmental disabilities create their own life plans and become more independent. He worked for DDS for five years and began a new journey with DC Developmental Disability Council in his new role as a Program Support Assistant. Kevin's ultimate career job is to mentor young adults, talk with them about the challenges and struggles he experienced, and help them develop their own career paths.
Luz Zenaida Collazo Rosado
Administrative Support Specialist
Luz Zenaida Collazo Rosado comes to the DC Developmental Disabilities Council (DDC) with 20 years of professional experience that includes serving, supporting, and advocating for the full participation and inclusion of individuals with intellectual and developmental disabilities and their families in society. Currently, she participates in a collaborative effort with agencies and organizations to promote practices on cultural diversity and linguistics for the inclusion of people with disabilities in DC. As a sibling of a person with DD, Luz firmly believes that persons with I/DD speak for themselves and make decisions about how to live their lives in an inclusive community.
Contact Email: [email protected]