Wednesday, September 30, 2020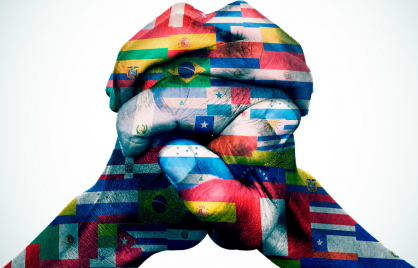 Activarnos, Creer en Nuestras Voces y Capacidades
Para Personas Latinas Con Discapacidades y Sus Familias
Miércoles, 30 de septiembre de 2020 | 11:00AM - 12:30PM
Para ver el video de la 2da Conferencia Anual Latina/o/x 2020 de DC, haga clic aqui!
O visítanos a nuestra página de Facebook para ver el transmisión en vivo!
To see the recording in English of the 2nd Annual Latina/o/x Conference 2020 in DC, click here!
Or visit our Facebook page to see the live event recording!
El tema de este año fue "Activarnos, Creer en Nuestras Voces y Capacidades." Esta conferencia fue dirigida para Hispanohablantes residentes de DC con discapacidades y sus familias. Los participantes fueron inspirados por las historias de las personas con discapacidades y sus familias, que día a día luchan por el bienestar y los derechos en de la población discapacidades. Además, tuvieron la oportunidad de conocer información sobre los servicios y recursos disponible en la comunidad del Distrito de Columbia. Le invitamos a escuchar con atención esta conferencia y compartir con otros la posibilidad de creer en nuestra voces y capacidades. Para más información, por favor llame al Sr. Mark Agosto al 202-257-6698 o email a [email protected]
This year's theme was "Be an Advocate, Believe in our Voices and Capabilities". Spanish-speaking DC residents with disabilities and their family members were encouraged to attend this event to learn about valuable resources in the community from disability advocates and service providers. This free conference was virtual. For more information, please contact Mark Agosto at 202-257-6698 or [email protected]