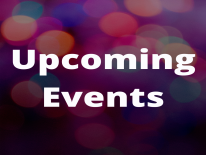 Thank you for visiting the DC Developmental Disabilities Council's upcoming event page! This is where we will keep any information about events we are sponsoring or co-sponsoring. If you have any questions about anything here, please email [email protected] or call 202-724-8612.
---
Upcoming Events
Empleo para Todos: 2022 Conferencia Latina de Discapacidades, 21 de Septiembre 2022
Employment for All: 2022 Latinx Conference on Disabilities, September 21, 2022
Employment First Summit: Achieving Employment Outcomes and Partnering for Change – the next 10 years of Employment First!
October 20th and 21st, 2022
This will be a hybrid event with virtual engagement on Zoom and in-person engagement at Martin Luther King Memorial Library, 901 G Street NW, Washington, DC 20001
---
Previous Events
Empleo para todos: La Educación Especial y la Transición, 25 de mayo de 2022, desde 6:00pm - 7:30pm - Employment for All: Special Education and Transition, May 25, 2022, from 6:00pm - 7:30pm
Advocating While Autistic, Tuesday, April 26, 2022, 4-5 pm
ከኢትዮጵያ እና ኤርትራማህበረሰቦች ጋር ስለ አካልጉዳተኝነት ፍላጎቶች እና ጥንካሬዎችየማዳመጥ ክፍለ ጊዜ - እሮብ፣ ኤፕሪል 27፣6፡30-7፡30 ፒ.ኤም - Listening Session about Disability Needs and Strengths with the Ethiopian and Eritrean Communities - Wednesday, April 27, 2022, 6:30-7:30 pm